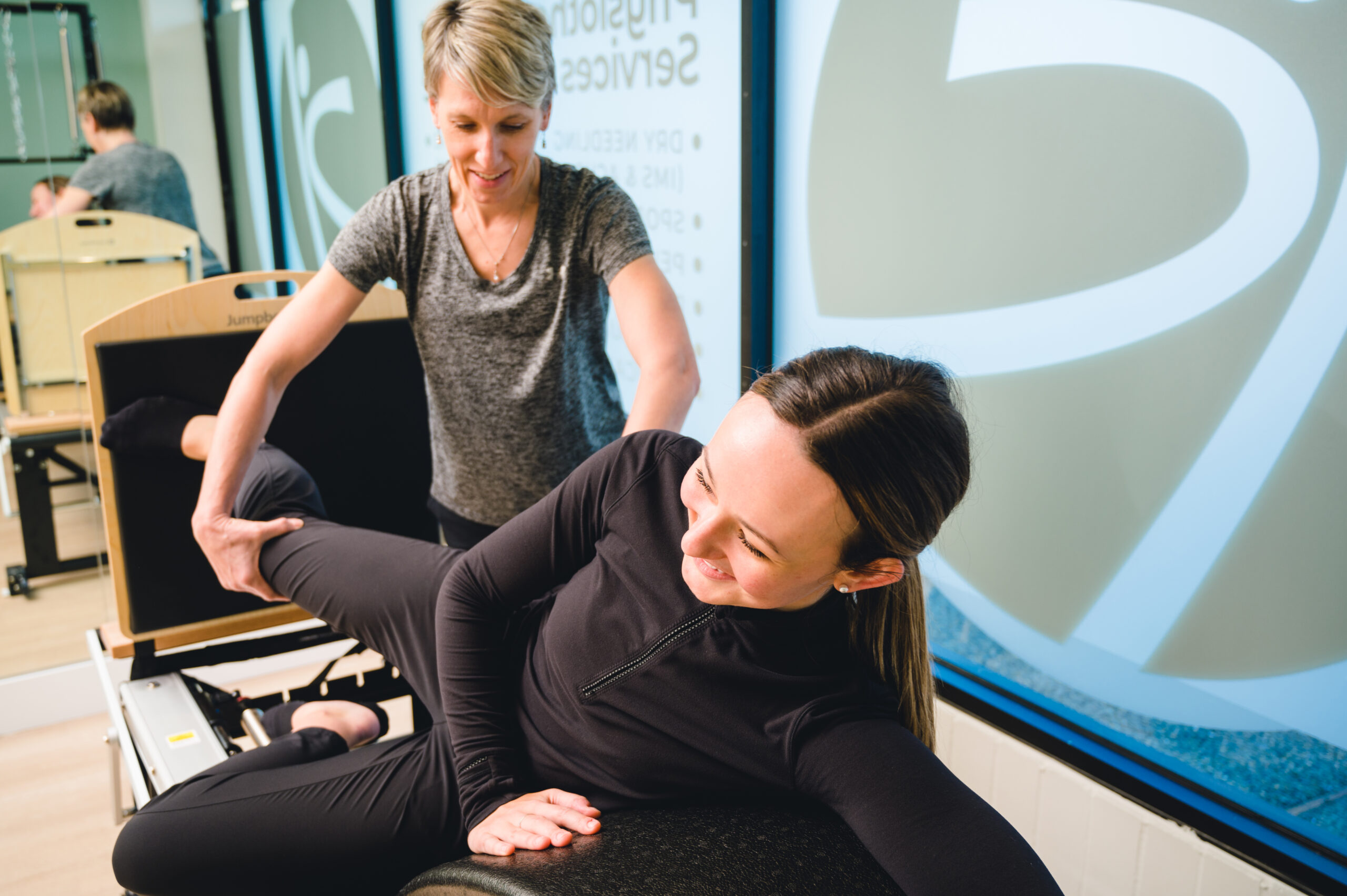 Clinical Pilates
What is Clinical Pilates?
Clinical Pilates is a physiotherapy-based exercise program that uses the foundations of Pilates to help people improve their core strength and stability. The program utilizes specially designed equipment and reformers, which help to target key groupings of muscles to balance the body and prevent injury. These machines use complex springs that offer support while challenging core stability and strength to promote healing.
On top of providing relief from pain, clinical pilates helps strengthen muscles that may have been affected by an injury or condition. It also can help maintain optimal posture, improve the body's movement patterns, and provide overall greater balance for everyday life activities.
Combining physiotherapist principles with active rehabilitation techniques, the exercises are low-impact, meaning your risk of injury from movement is minimized. The main focus in Clinical Pilates is on breathing technique and applying correct form when performing exercises to maximize safety while developing muscle tone, joint mobility and posture. A physiotherapist-led Clinical Pilates session can be tailored to the individual needs of each participant, allowing them to develop the skills they need for their specific goals; whether that be rehabilitation following an injury, general wellness or sports performance. By targeting the core muscles through Pilates-based exercises, Clinical Pilates helps you gain strength and flexibility for better overall health.
About our sessions
These are physiotherapy treatments using Pilates as a key component of your rehabilitation process.
The session is tailored to your therapeutic needs, enabling you to make the most of your time and reach your goals effectively and safely.
The initial session is a 60 minutes in a 1 to 1 setting with your physiotherapist. Subsequent sessions are either 30 or 60 minutes always on a 1 to 1 basis with your therapist.
Our Story
Our name exemplifies the services we provide. CORE can be interpreted as your brain, body and who we surround ourselves with. KINESIS is the study of movement.
We strive to be an integral part of the community providing services to all family members regardless of age. 
Our Core Values are:
EMPOWER: educate with the knowledge to understand the body, making informed decisions for habit and lifestyle changes.
GROW: Take the knowledge to maximize positive growth in the body, mind and spirit.
EVOLVE: Don't ever stop listening and adapt as needs demand.
Empower.Grow.Evolve
Core Kinesis
Clinic H0urs
Monday-Friday: 8am – 7pm
Saturday: 10am – 12pm
Sunday: Closed