Ellen Lu
Registered Kinesiologist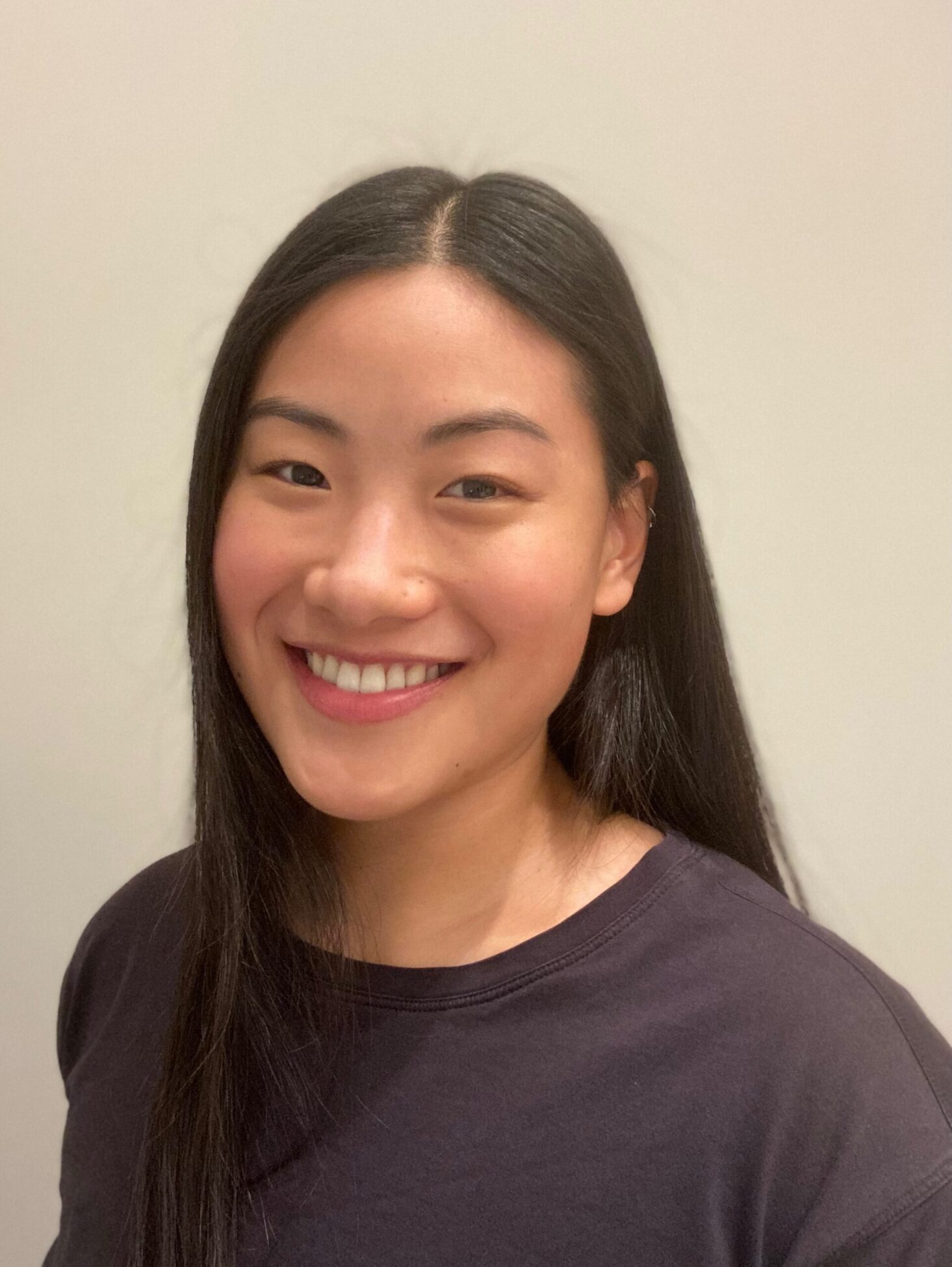 Ellen Lu
Registered Kinesiologist
BSc. Kinesiology
GGS Certified Pre-and Post-Natal Coach 
NCCP Olympic Weightlifting Level 1
Trauma-Informed Weightlifting 
Ellen graduated with a Bachelor of Science from Simon Fraser University in 2021. She majored in Kinesiology with a concentration in active health and rehabilitation, and minored in psychology. She has been a strength coach and trainer for over 5 years, working with clients of all ages, ability levels, and backgrounds. She specializes in working with youth, athletes (especially barbell athletes), and pre- and post-natal women.
Ellen uses a client-centred and trauma-informed approach to connect and collaborate with her clients. She firmly believes that bringing
compassion and curiosity into her practice will help folks feel seen and heard as a whole person—not just as the sum of their injuries. Ellen is passionate about combining her expertise on exercise and rehabilitation with her understanding of mental health and how trauma affects the body. She is currently pursuing a Masters degree in Counselling Psychology in the hopes of bridging the gap between physical and mental health.
As a competitive Olympic weightlifter and NCCP (National Coaching Certification Program) certified coach, Ellen holds extensive knowledge on barbell and strength training. She has a deep understanding of how it can be an empowering and effective tool for folks, both physically and mentally. She has worked as the head coach for several youth Olympic weightlifting and strength and conditioning programs, and especially enjoys teaching women the benefits of barbell  training. If you are looking to get back into your barbell sport or simply trying to incorporate strength training back into your life, Ellen is your go-to gal!
Outside of the clinic, Ellen enjoys spending time with her family and friends over a good meal and some board games. She loves getting out into nature with her dog and also loves taking cold plunges into the ocean and lakes of BC. Fun fact, Ellen has a black belt in Taekwondo and is a citizen of Canada, Taiwan, and the United States!
Our Story
Our name exemplifies the services we provide. CORE can be interpreted as your brain, body and who we surround ourselves with. KINESIS is the study of movement.
We strive to be an integral part of the community providing services to all family members regardless of age. 
Our Core Values are:
EMPOWER: educate with the knowledge to understand the body, making informed decisions for habit and lifestyle changes.
GROW: Take the knowledge to maximize positive growth in the body, mind and spirit.
EVOLVE: Don't ever stop listening and adapt as needs demand.
Empower.Grow.Evolve
Core Kinesis
Clinic H0urs
Monday-Friday: 8am – 7pm
Saturday: 10am – 12pm
Sunday: Closed